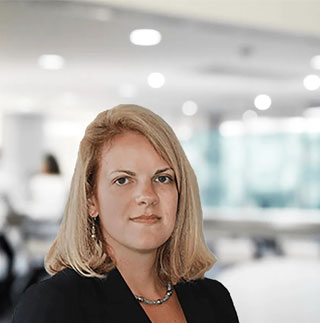 My Name is Elizabeth McMaster. I have over a decade of experience practicing Elder law and I have a special interest and passion for this type of work.
Growing up, my mother was a registered nurse who later in her career worked mainly in geriatrics. I would visit her at work in nursing homes and she would send me to speak with the residents who didn't get many visitors. One of those "assignments" was a bit self-serving because she worked at a nursing home in my hometown of Gettysburg, PA. A 94 year-old resident at the time was a good friend of the late Dwight D. Eisenhower and his wife, Mamie. The resident wouldn't talk about them to anyone but for some reason she liked me and told me some stories about them and even gave me one of her pictures of Mamie. I love history (even back then) and felt very lucky to have met her. I learned through these visits how interesting older people are and loved hearing about their lives and stories. I still do.
Another reason I pursued this type of law is that I have Alzheimer's type dementia on both my mother and father's side. My Uncle died at the age of 64 from early-onset Alzheimer's. My mother's father died from Alzheimer's as well when I was 5 years old. My father's mother and her twin brother also died from Alzheimer's. I understand the pain and hardship families face and the emotional toll it takes. Families don't know where to turn or what to do. Many times their family member is taken advantage of before they even know their mental state is deteriorating.
This is why I am so passionate about my clients. I am not only an attorney for the aged and disabled and their families, but also a passionate advocate that has dedicated my career and life to help our most vulnerable groups in Virginia and beyond live more fulfilling, stable and secure lives.
After earning my law degree at The Catholic University of America, Columbus School of Law, I opened the The Law Offices of Elizabeth McMaster, PLC in February 2007. I am also a member of the National Academy of Elder Law Attorneys and a member of the Board of Directors for the Virginia Academy of Elder Law Attorneys (VAELA).